Mother's Day recipes perfect for brunch! Everything from spinach quiche to lemon ice box pie- tons of recipes with fresh berries and lemon. Easy to make, crowd pleasing recipes for Mother's Day.
How to make the best pancakes
Pancakes are pretty easy to make, but there are a couple things you can do to make them even better. First, do not over mix! Pancake batter should be whisked just to combine the ingredients. There's no need to use an electric mixer of any sort, you can mix pancakes just fine by hand.
Second, after your pancake batter is mixed, let it sit for 5-10 minutes. This helps activate the leavening ingredients and helps yield fluffy pancakes! For this recipe, you can pour the batter in the pan, then let it sit before baking them pancakes.
Which is better, lemon zest or lemon extract?
Lemon extract is easier to store and use, since you buy it and keep it in your cupboard. But even still, I prefer using lemon zest in my recipes because it adds a much more authentic lemon flavor. Lemon extract is made with a concentrated amount of alcohol and lemon and I feel you end up tasting the alcohol flavor too much.
How can I prevent my muffins from sticking to the pan?
To help keep your muffins from sticking to the pan, I suggest doing one of two things. First, you can use mini muffin liners for this recipe. Seconds, you can spray your muffin tin with non-stick spray that includes flour. This spray is specifically for baked goods and works so well! I never have my baked muffins stick to the pan again!
This pie is a quick an easy frozen lemon dessert. This pie has a classic tart lemonade flavor & is made from only FOUR simple ingredients! Simple to make and everyone loves this sweet, creamy lemon pie. Our sweet Icebox Pie is a family favorite. It's creamy and perfectly tart with a bright lemon flavor. This Lemon Icebox Pie recipe is so easy to make; it just requires 4 ingredients!
Lemon Cake Mix Cookies are soft & delicious lemon cookies made using a Lemon Cake Mix, butter and eggs. Topped with a sweet lemon glaze, this quick & easy lemon cake mix cookie recipe is the best!
These bars are made with a soft & chewy sugar cookie base then topped with a sweet lemon glaze. Easy recipe for sugar cookie bars! I pulled inspiration from several of my favorite cookie recipes for this delightful Lemon Sugar Cookie Bars. They're the perfect antidote for this freezing, snowy weather we've been having. They're soft, perfectly sweet and the lemon flavor is bright and lovely. My family devoured this Lemon Sugar Cookie Bar recipe!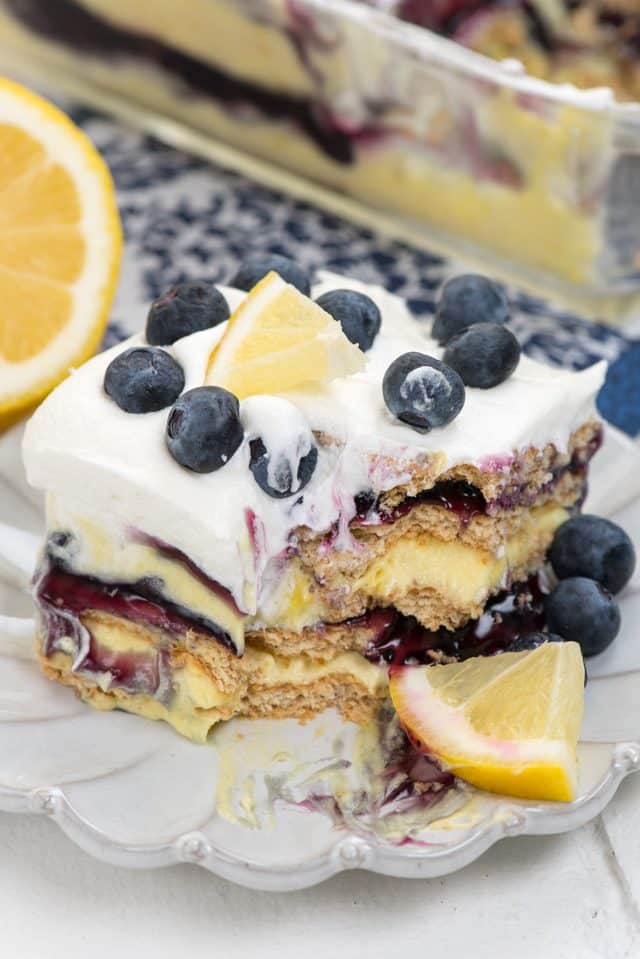 Icebox cakes are perfect for summer! This Blueberry Lemon Icebox cake is a no-bake dessert lasagna filled with lemon pudding and blueberry pie filling, sandwiched with graham crackers. This Blueberry Lemon Icebox Cake recipe is a guaranteed win!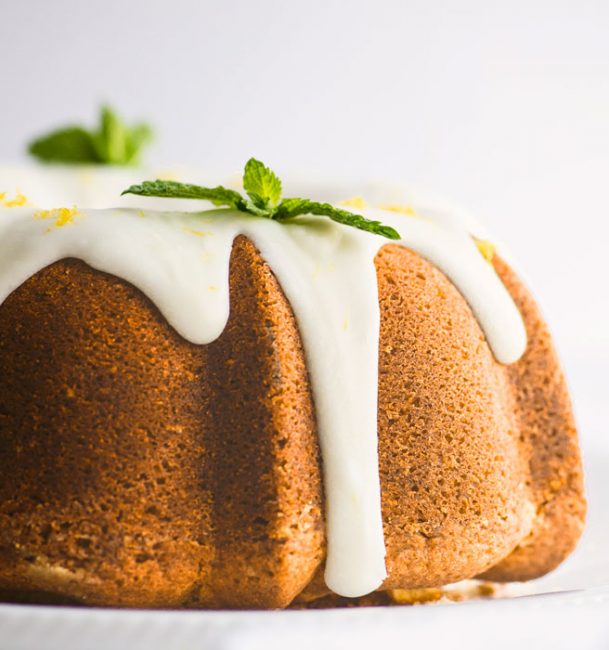 This Lemon Cream Cheese Braid is a sweet bread filled with creamy lemon cream cheese filling! With this Lemon Cream Cheese Braid recipe, time will stand still as you taste the best lemon pastry ever made.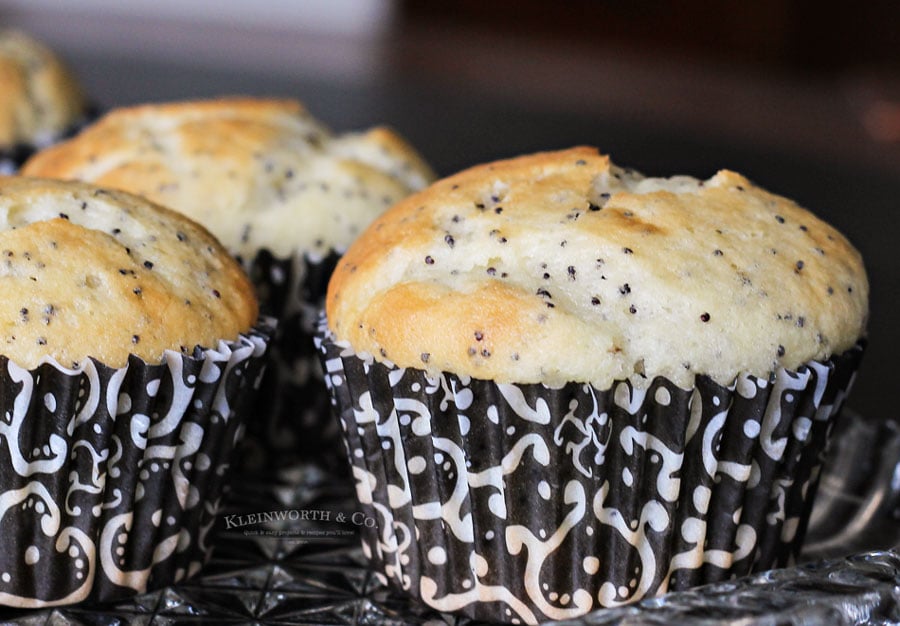 There is no better way to start my day than with some light & refreshing lemon recipes like these Lemon Poppy Seed Muffins. Something about lemon in the winter months really helps bring new energy & a renewed feeling of optimism. Perfect for a new year, right? Because it's all about letting go of the heavy stuff that weighs us down & that includes the things we eat. We love these muffins for that reason AND because they come together quickly & are oh so tasty.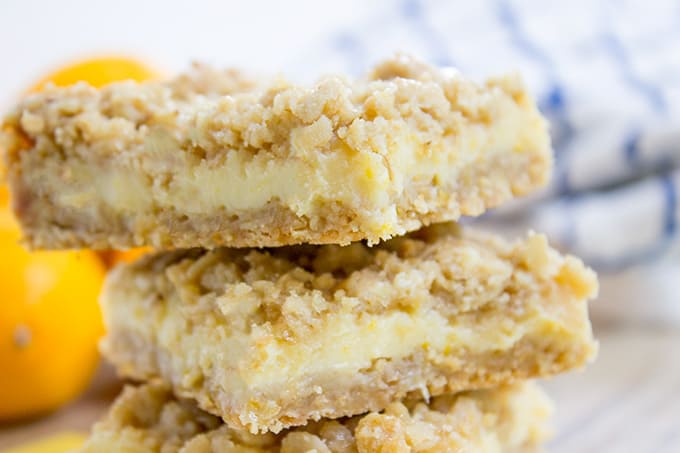 These Creamy Lemon Crumb Bars taste like a cross between a lemon curd bar and a lemon cheesecake bar sandwiched between the softest oatmeal cookie you've ever made. Take into account how easy they are to make and how bright these flavors are and these bars will make you feel like Spring has arrived. Lemon bars have long been one of my favorite desserts to make and lemon tarts are actually my most requested dessert by a pretty far margin. The rich filling is both easy and impressive and even though these bars aren't going to win any sort of a beauty contest I guarantee this Creamy Lemon Crumb Bar recipe will become a go to!
If you've ever wanted to learn how to make scones, you're going to love this lemon scones recipe! The sweet blackberry glaze makes these extra special. Big, puffy, melt in your mouth scones. This Double Dipped Blackberry Glazed Lemon Scones recipe is a perfect start to a perfect morning.
This amazing recipe for Easy Lemon Bread only calls for five ingredients! The consistency is perfect and the lemon flavor is incredible in this easy quick bread recipe.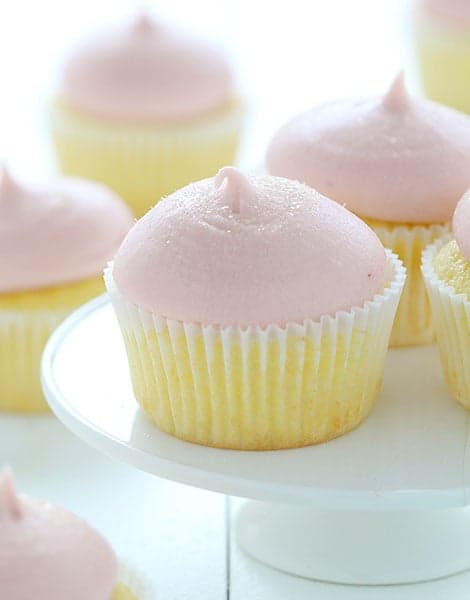 Poke Cake is the perfect light and refreshing dessert for any gathering with family and friends – it is delicious and so pretty! I served it for dessert at a family gathering and everyone raved about it. I love how easy it is to make as well. The Strawberries & Cream Poke Cake recipe is a dessert that I know anyone who loves strawberries will love!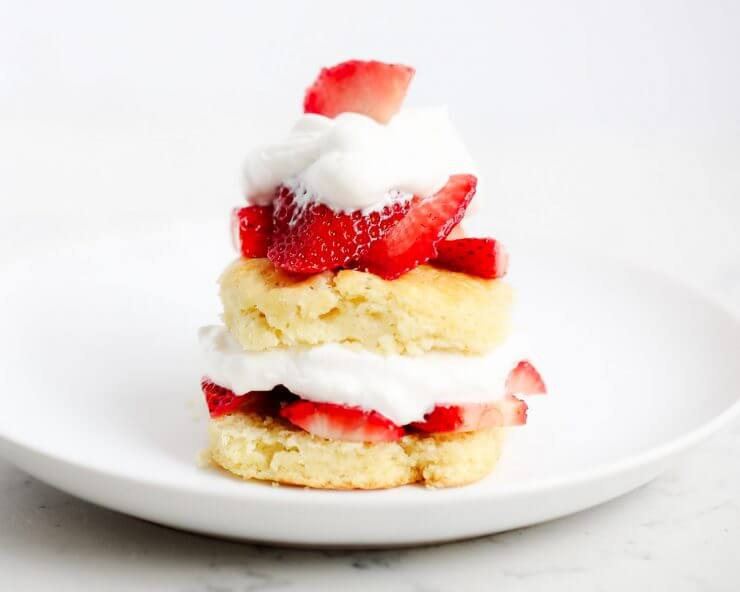 Oatmeal Waffles made fresh for breakfast with oats, cinnamon and several other basic ingredients that you likely have on hand. This oatmeal waffle recipe can be topped with berries, bananas and whipped cream for a delicious and hearty breakfast with lots of nutrition and flavor! Get the full Oatmeal Waffle recipe here. 
Chicken Pasta Salad is a lovely summer meal filled with tender chicken, apples, grapes, celery & pecans. Topped with a light dressing & chopped pecans.Chicken Pasta Salad has many variations that I've been making for years! It's one of my favorites once the weather warms up and the picnics begin. It's easy to make and incredibly versatile. The combination of chicken, pasta and fruit with the creamy dressing is delicious. I like to serve it for dinner, then love eating the leftovers of this Chicken Pasta Salad recipe for lunch the next day.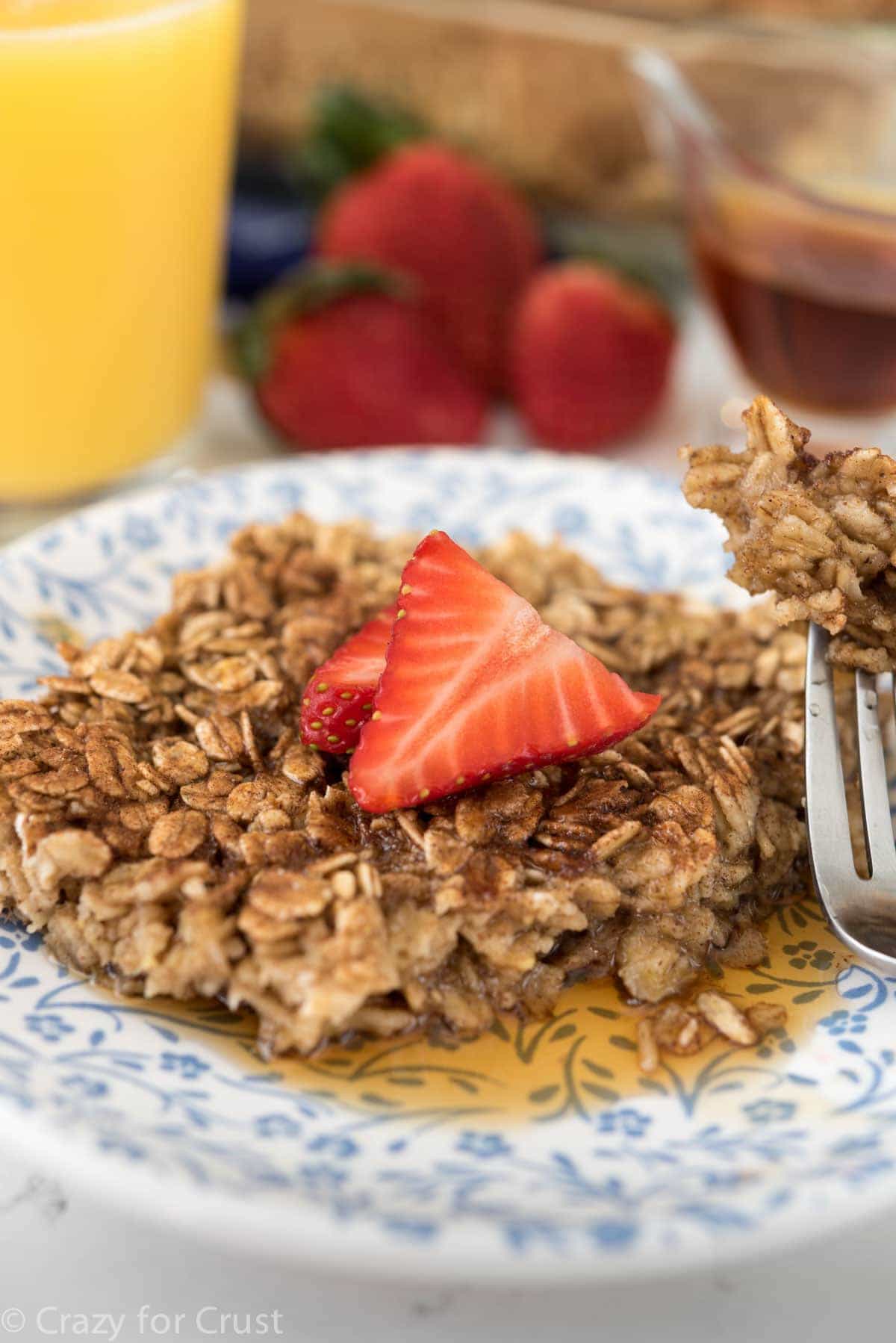 All breakfast should be healthy but not necessarily taste like it, and this Easy Cinnamon Sugar Baked Oatmeal fits that bill! It's easy, fast, made in one bowl with no mixer, and it's only 135 calories per serving! An added bonus: this Easy Cinnamon Sugar Baked Oatmeal recipe it doesn't taste like regular old mushy oatmeal. #winningatoatmeal
Raspberry Vanilla Jello Salad is one of the easiest recipes you will ever make and it is perfect as a side dish or even a dessert. This recipe only requires 4 ingredients and 5 minutes to make and then it is immediately ready to serve! Raspberry Vanilla Jello Salad is simply amazing! I just recently found this jello salad recipe and LOVE it!  It only has 4 ingredients and it literally takes just a couple of minutes to make. It's absolutely the easiest (and fastest!) jello salad recipe you will ever make! Not only that, but it can be eaten immediately after preparing (or saved for later!)…and it's delicious too! As a matter of fact, this Raspberry Vanilla Jello Salad recipe tastes wonderful minutes after making it, but I actually prefer to eat this the next day because the raspberry flavor gets to be a bit stronger and mixed in with the rest of the salad better.
Orange Cream Fruit Salad is a lovely fruit salad filled with oranges, pineapple and bananas with a sweet orange cream mixed in! Perfect to go alongside Easter dinner! I love fruit, and while fresh fruit is my favorite, this Orange Cream Fruit Salad recipe is a great one to make in any season, and it has come in handy many times when I need to make a side dish and don't have time to run to the store since many of the ingredients are ones that I keep on hand regularly.
Tropical Jello Pretzel Salad is a combination of orange, pineapple and coconut flavors all in an easy-to-make sweet jello salad recipe! We LOVE jello! I'm guessing you feel the same too! Be sure to check out our amazing collection of Jello recipes here! Tropical Jello Pretzel Salad  is a combination of orange, pineapple and coconut flavors all in an easy-to-make sweet salad recipe! The pretzel crust ends up tasting like chopped pecans. It adds a wonderful flavor and texture to this light & sweet easy Tropical Jello Pretzel Salad recipe.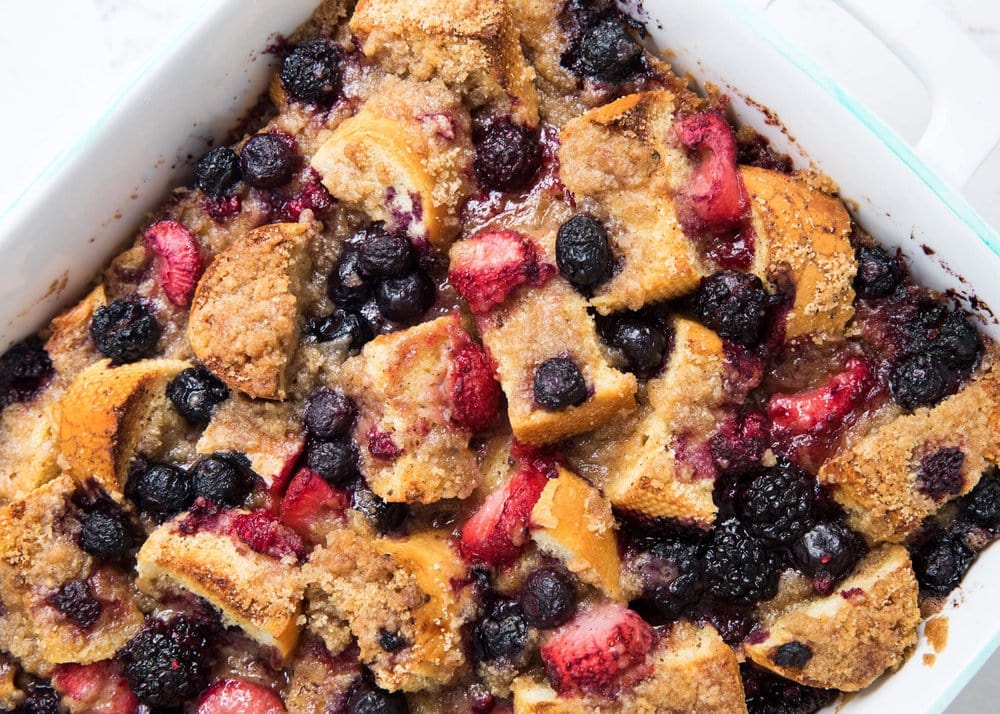 This fruit salad is easy to make, has the most delicious orange flavor and is the perfect side dish to take to a party or potluck! This delicious fruit salad is full of pineapple, oranges, strawberries and bananas coated with a vanilla pudding glaze. This Creamy Orange Fruit Salad recipe is a family favorite and this is one of those fruit salad recipes that I've made over and over again.
Zuppa Toscana with Italian sausage, potatoes, bacon & kale. Delightfully creamy soup with great flavor & easy to make at home. Time saving tips included! Zuppa Toscana is an incredible soup recipe made famous by Olive Garden restaurant, where it's served. It's one of my favorite soups! The flavor of the sausage, bacon and potatoes with the creamy broth is just wonderful. Plus, this Zuppa Toscana recipe is super easy to make at home!
This soup combines two favorites in an easy to make, delicious tomato soup.  It comes together easily and has the most amazing flavor! Tomato soup is one of my favorites so when I had the idea to cross it with a french onion soup, I knew it'd be good! I wasn't disappointed- it's smooth and velvety with a wonderful bright, rich flavor. Tomatoes, sweet onion, butter and broth blend together in this flavorful French Onion Tomato Soup recipe.